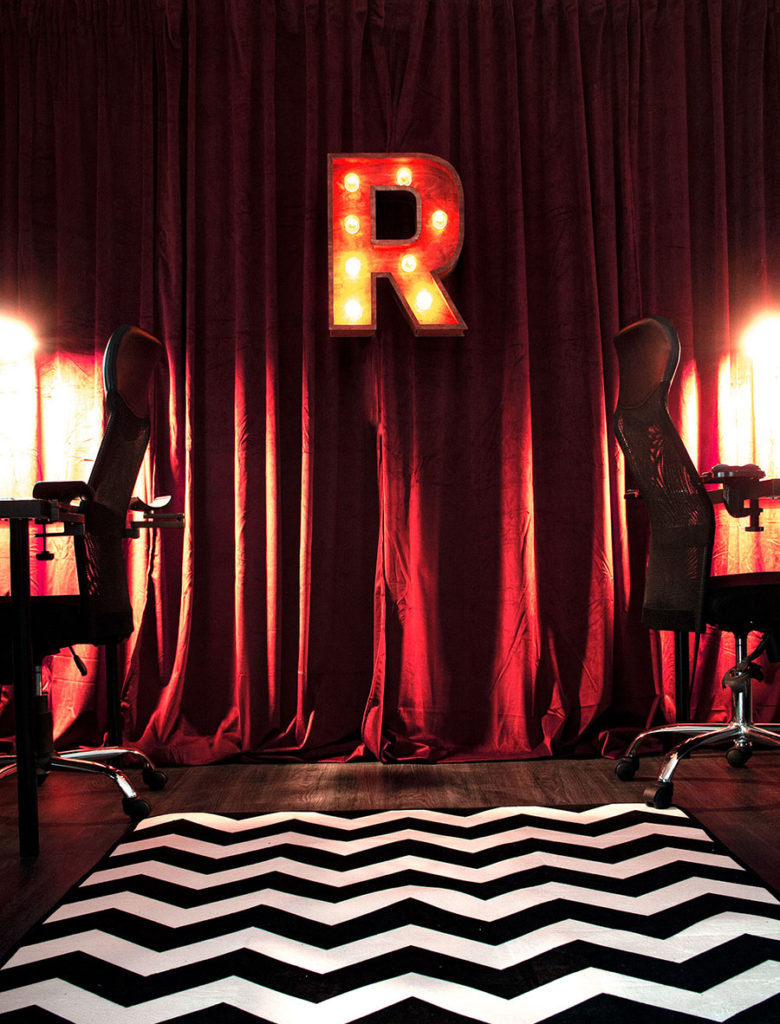 Rising Sun Media S.L. is a multidisciplinary creative firm founded in 2002. We are now based in Madrid, Spain servicing various industries worldwide. In 2018, we became an Approved Vendor for Great Canadian Entertainment.
Capabilities
Clients
• Great Canadian Entertainment
• Molson / Coors
• Pickering Casino Resort
• Shorelines Casino Ontario
• Elements Casino Ontario
• Great Canadian Casino Resort Toronto
• Casino Ajax
• Great Blue Heron Casino
• Casino Nova Scotia
• Piff the Magic Dragon
• Hard Rock Casino
• Hard Rock Hotel
• XRocks / XBurlesque / XCountry / XBurlesque University
• Count's Kustoms
• Vamp'd Vegas
• Count's Tattoo Company
• Count's 77
• Sugar Bear Choppers
• Pacific Training Institute for Facial Aesthetics
• Def Leppard
• Danny "Count" Koker
• House of Blues
• Delano Las Vegas
• The Cromwell
• Mark Wood
• Slash Guitarist Frankie Sidoris
• Carlos Santana
• Neal Schon
Design Partners
Moku iMedia is a Los Angeles, CA-based Digital Agency where Rising Sun Media provides creative production design for film studios such as  Lionsgate, Warner Brothers and other top players. Production content is also produced for Cinemacon Las Vegas and Variety Children's Charity. www.mokuimedia.com
Volunteer Design Work
• Bruce Lee's Jun Fan Gung Fu Institute of Seattle
• Emery Academy
• Troops Direct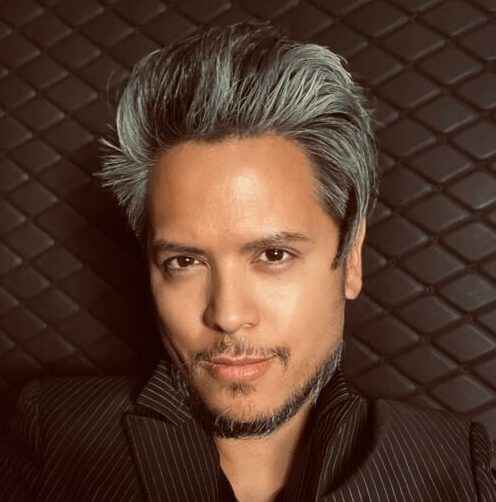 ALBERT OCHOSA
CREATIVE DIRECTOR
Albert "OH" Ochosa is a hands-on Creative Director and Musician – with over 20 years within the music, tech, nightlife and high-end consumer branding industry. Albert graduated with a B.A. from the University of Washington in 1995 and landed his first job building law firm networks and intranets. It was at this job that he first learned to build creative websites and multimedia experiences. In 2002, Albert co-founded Rising Sun Media, at the time developing new technology for law firm digital evidence display. All his collective interests finally came together in the form of a client, custom chopper shop Count's Kustoms in 2002. Here, Albert found a way to combine his passions in music, and fashion. It was the Danny "The Count" Koker of Count's Kustoms who recommended Albert to the Hard Rock Hotel in 2005. Albert launched his own signature mobile device cases for the iPhone and Samsung at CES 2014 as well as launching two successful Hard Rock Hotel fashion collections in the spring of 2012 and the latest for fall-winter 2015. Albert is an unapologetic fan of Depeche Mode.
LOLO CID
PRODUCTION DESIGNER – DIGITAL & INTERACTIVE
Lolo Cid (Madrid, 1993) Doble Técnico Superior in Graphic Design and Web Development. He has been with Rising Sun Media since 2017. Graphic production in print, digital and web are his areas of work. He is a fan of Real Club Deportivo de la Coruña, and spends his free time on the field playing the game. He also enjoys cinema, good music, traveling the world, and spending quality time with his samoyed dog.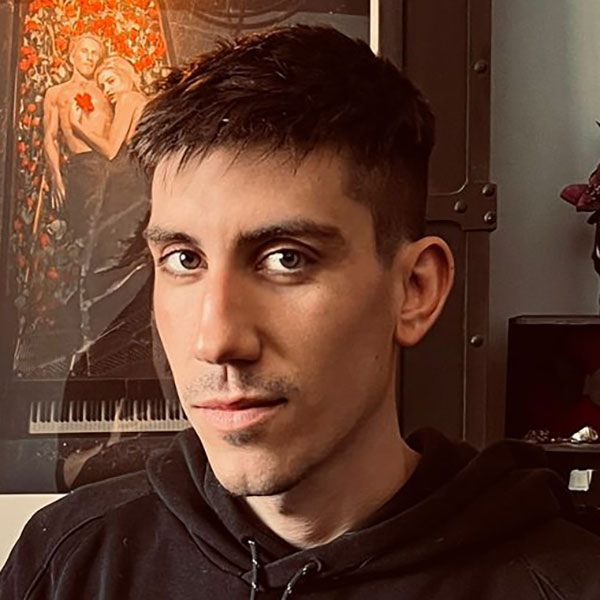 RAMIRO MUÑOZ PEDRERO
PRODUCTION DESIGNER – FILM & MOTION
Ramiro hails from Avila, Spain. His creative studies began at the Escuela de Artes de Avila. With a passion for video and animation, he graduated with superior honors at Universidad de Diseño y Tecnología in 2019. When he isn't contributing his immense talents at Rising Sun Media, Ramiro enjoys walking the earth, urban art, souping up his Honda and going to concerts.
RÜBEN SYKES
PRODUCTION DESIGNER
Rüben Sykes is a graphic designer and musician from Méntrida, Toledo who since he was a child always dreamed of dedicating himself to the art world. In 2015 he graduated as a Photography Technician at the IES Luis Buñuel of Móstoles, in 2018 he obtained his graduation as a graphic designer and it is from that moment when his passion for the world of design and advertising became strong by doing the master MPD, Marketing, Advertising and Design at Nett Digital School in Zaragoza. Thanks to this master he was able to specify in the latest trends in the world of marketing and advertising, especially in social networks. He is a very creative person who combines his two passions, graphic design, and music, specifically rock, he is a true lover of the 80's and the guitar.
I've been working with Albert (Rising Sun Media) for 13 years. He is my go to creative resource when I need best in class ideas, execution and creative strategy. His work is award winning and his process is timely and professional. I truly enjoy the opportunity to work with him. Phil Shalala, CEO/CMO/Advisor/Entrepreneur/ Former VP of Marketing CMO Hard Rock Hotel & Casino Las Vegas (2003-2011)